There is much highlight about Denny Solomona and his availability as a player for England.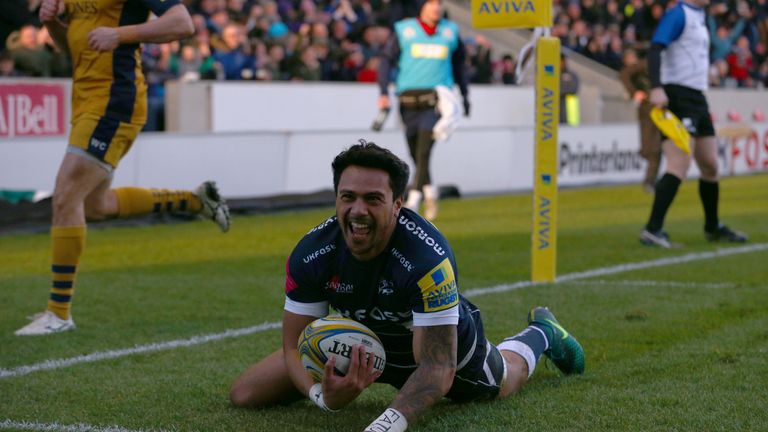 Any player at this stage will surely envy his position that is being considered on a fast track movement from his present position as a winger for Sale Sharks. Being able to play for England is an opportunity that does not come easy as England has become the crème de la crème team in world rugby.
The Rugby Union has been eyeing the potential talent in Denny since he scored five tries in the first five games he played which made him eligible for playing for England. However, it was not sure that Denny himself would be willing to take the opportunity. The current news is that he has signed the necessary papers and completed a three year residency with Sale Sharks. That shows his willingness to play for his adopted country.

Before he moved to join Sale Sharks Denny had played for Samoa as he represents that community through linkage of his grandparents. The 23 year old is originally from New Zealand. Hence, he is eligible to play for New Zealand as well. He stated that he has moved to England for the last three years and he enjoys playing in the region. The initial reports showed his hesitation to sign up for England. It is now obvious that his coach as well as his family have convinced him of the great opportunity that he has been given and not to pass that up. However, there is a court case that is ongoing as Super League has sued him due to the move to the Premiership league. It is currently being handled by his representatives at Sale. Meanwhile Denny can look forward to being part of the illustrious team of England this year.